General information
General Information
Electricity
The electricity is 230 V, 50 Hz. Japanese, UK, USA and other visitors: please note that in Hungary Continental European German-style CEE7/4 sockets ("Schuko sockets") are used, which also accepts CEE7/16 "Europlugs".
---
Foreign exchange, banking facilities
The official national Hungarian currency is the Hungarian Forint (HUF). All the major credit cards are accepted in Hungary in places displaying the emblem at the entrance. Though Hungary is a member of the European Union, only a few shops and restaurants accept Euros (EUR) for payment. Currency exchange booths are available in Budapest at the airport terminals, railway stations, travel agencies, banks and various places in the city. The exchange rates applied may vary. Click here to see the actual official exchange rates. Traveller's cheques and convertible currency may be exchanged at these facilities. Major credit cards are usually accepted in most hotels, restaurants and certain shops in the city. Obtaining cash against ATM or credit cards is very easy from the ATM cash machines that can be found at almost each bank office, hotel or on the street.
---
Liability and insurance
The organisers cannot accept liability for any personal accidents, loss of belongings or damage to private property of participants and accompanying persons that may occur during the Congress. Participants are advised to make their own arrangements to obtain health, travel and property insurance before their departure to the Symposium.
---
Public transport in Budapest
Public transport in Budapest is provided by Budapest Transport Ltd. (known to all Hungarians simply as BKK). Budapest has an efficient public transport network. In general the buses, trams and trolleybuses operate between 4.30 AM and 11 PM. All-night bus service operate on the major thoroughfares in the city (night bus timetables are posted at stops and in most metro stations). Budapest has four metro lines. Metros run at 2-15 minutes intervals from about 4.30 AM to 11.30 PM. There are also five suburban railway lines (HÉV) serving the outskirts of the city. For maps, timetables, ticket and pass information etc. see the home page of the BKK.
Those who prefer public transport (BKK) can reach the city centre with the bus 100E from either terminal. Tickets can be purchased at the airport.
We highly recommend you to use BudapestGo Public transport app to plan your trip within Budapest, or buy your tickets.
Note that passengers may transfer between metro lines once with the same ticket but not between other means of transport, so reaching the city centre requires at least two tickets. A single ticket costs 450 HUF (100E airport shuttle buses are available for a special fare, not for the ordinary price). You can find a list of all available ticket options here.
Your practical guide to Budapest transport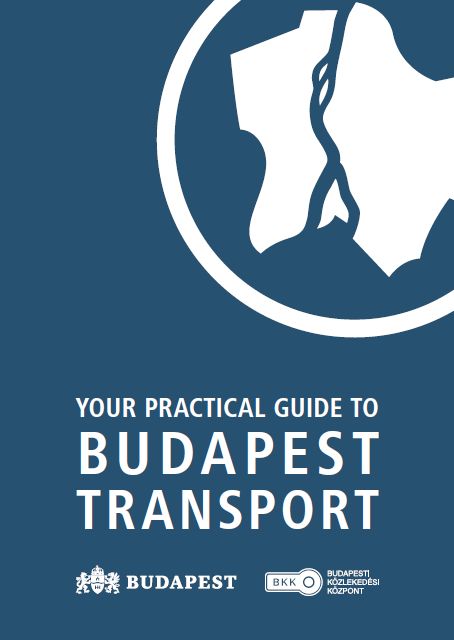 ---
Taxis in Budapest
Budapest taxis have yellow number plates and a taxi sign in yellow. Any vehicle without these features is operating illegally. It's a good idea to avoid drivers who volunteer their services but don't have a registered taxi sticker on their car. This can prevent unpleasant surprises when it comes time to pay. All cars must have a taximeter installed, and these also print out a receipt. Taxi drivers are required to give an invoice on request. Tipping: in general 10% of the fare is acceptable. The total charge that has to be paid by the passenger is made up of three separate parts:
---
Shopping in Budapest (opening hours)
Food shops are open from 7 AM – 6 PM Mon – Fri, 8 AM – 1 PM Sat. Other shops are open between 10 AM-6 PM Mon – Fri, 10 AM – 1 PM Sat. Most shopping centres are open 10 AM – 8 PM even on Sunday.
Office hours: generally from 8 AM – 4 PM Mon – Fri.
Post offices: Mon – Fri: 8 AM – 6 PM, Sat: 8 AM – 1 PM
Banks: Mon – Thu: 8 AM – 3 PM, Fri: 8 AM – 1 PM.
---
Telephone
The international code for Hungary is 36, the area code for Budapest is 1. To call a number within Hungary, first dial 06. Budapest telephone numbers have seven digits, all other areas have six digits (in addition to the area codes). To make an international call from Hungary, first dial 00, then the country code followed by the area code and the subscriber's telephone number. Public telephones accept either coins (20, 50, and 100 HUF) or phone cards (available from tobacconists, newsagents, post offices, and petrol stations). To call a (Hungarian) mobile phone, from a public telephone first dial 06, followed by the subscriber's seven-digit number starting with 20-, 30- or 70-.
Important phone numbers
(English is usually spoken at the emergency numbers listed below. In case English is not spoken, dial 112)
Ambulance: 104
Fire brigade: 105
Police: 107
Central help number: 112
General enquiries: 197
Inland enquiries: 198
International enquiries: 199
Hungarian Automobile Club help number: 188
---
Time
Hungary is in the Central European Time Zone. In the summer months clocks are set at GMT + 2 hours.
---
Weather
Check the weather forecast for Budapest at weather.yahoo.com, or at weather.com. For other regions of Hungary check weatherinhungary.com.
The most important Hungarian words
yes – igen
no – nem
hi – szia
please – kérem
thank you – köszönöm
you're welcome – szívesen
good morning – jó reggelt!
good evening – jó estét!
good night – jó éjszakát!
good bye – viszlát!
sorry – sajnálom
no problem – semmi baj
how are you? – hogy vagy?
where is..? – hol van..?
I – én
you – te
I don't understand – nem értem
how much does it cost? – mennyibe kerül?